About the Course
With the paradigm shift in the Indirect Tax structure with the GST rollout on 01st July 2017. It is really important to understand the new GST in India, new compliances and the changes in processes in operating business

To help professionals and aspirants with the ongoing changes and to make them GST experts CAclubindia has introduced Topic Wise short courses on GST.

This will help the participants in getting a grasp over the important aspects of GST along with the practical case studies and examples for a better understanding of the respective topics.

Time of Supply and Place of Supply determines when and where a particular good or service has to be taxed.The 2 hours session on Time of Supply will cover the respective sections and provisions with detailed explanations and illustrations.



Course Content :
Time of Supply provision for Goods
Time of Supply provision for services
Who is this course for?
Any young practitioner looking to add a few new skills to their existing practice
CAs in practice who wish to diversify their practice into advanced level areas of GST
CA/CS Students and fresher CAs/CS who wish to learn advanced level concepts of GST
Accounts, BCOM, MCOM graduates already being well versed with GST and keen on learning the advanced level concepts in depth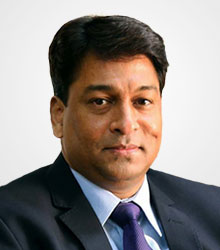 CA Bimal Jain ,
Bimal Jain, He is a Member of Institute of Chartered Accountants of India since May 1994 and Member of Institute of Company Secretaries of India since December 2006 along with a Bachelor's degree in Law.
He has more than 24 years of experience in Indirect Taxation and specializes in all aspects of Service Tax, Value Added Tax (VAT)/ Central Sales Tax (CST), Central Excise, Customs, Foreign Trade Policy (FTP), Special Economic Zone (SEZ), Export Oriented Unit (EOU), Export-Import Laws and well acquainted with the concept and impact of Goods and Services tax (GST).
He has blend of Industry and Consulting experience in renowned Companies viz. LG Electronics India Pvt. Ltd, Honda Motorcycle Scooters India Pvt. Ltd, Hindustan Development Corporation Ltd, Khaitan & Company and presently he is the Executive Director of A2Z Taxcorp LLP – a boutique Indirect Tax firm.
Significant Transactions:
He has hands-on experience in providing opinion & advisory services, carrying out diagnostic review of business operations, process review, structuring of business model, undertaking litigation services at all appropriate forum including High Court, CESTAT, representation before the TRU/ CBEC/ DGFT, etc. for various matters concerning to trade, industry and commerce
He is also a writer of 5 editions of GST book.
Professional Membership:
Mentor of Indirect Tax Committee of PHD Chamber of Commerce
Chairman of the Corporate Advisory Committee of IPEM Group of Institutions
Member of Indirect Tax Committee of ASSOCHAM/ FICCI
Special invitee of Indirect Tax Committee of ICAI/ ICSI
Member of eminent faculties in Indirect Tax Committee of ICAI/ ICSI/ ICMA
Awards & Recognitions:
Keynote Speaker at Guinness World Record made by ICSI in "Largest Taxation Lesson" on GST, attended by 4500+ Participants, breaking the earlier record of Japan
Business Leader Award from Amity School, Noida
Best Speaker Award from NIRC- ICAI/ ICWAI
Young Achievers Award at Igniting Minds, 2015
Best Participant Award in MSOP- 117th Batch by ICSI.
Total Length of Videos: 127.55 minutes / 2.13 hours (approx.)
Expiry: 2 months with 2 times viewing whichever is earlier from the date of registration.
Videos are meant for web viewing only and cannot be downloaded. Videos are available in Full Screen viewing
Course/Subject purchased once cannot be cancelled.
Buy now