What is Excel VBA Tutorial?
VBA which stands for Visual Basic for Applications is the programming language of Excel. Computers and technical devices have their own language to understand the data processing. Although it is like us who need a language, i.e. a medium to talk to and converse.
VBA is the language which Excel understands and talks in. VBA is known and can be used as the Programming language for other Office programs i.e. (Excel, Word, PowerPoint, Outlook, Access) as well. We always worry about learning new things thinking that it might be very difficult or we might get stuck somewhere. It is the same thing with learning a new language.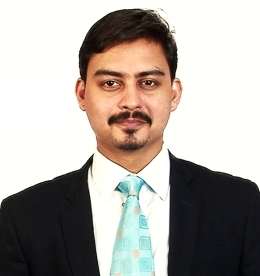 Rishabh Pugalia, Founder, Yoda Learning Solutions/Excel Next has trained more than 9,000 professionals on Advanced Excel Ninja across 15+ cities since 2010.

He is a Chartered Accountant and has graduated from St. Xavier's College, Kolkata.)
He has worked with KPMG (Assurance), Futures First (Proprietary Trading - Interest Rate Futures & Options) & J.P. Morgan (Debt Capital Markets - Investment Grade). He has 10.0+ yrs. of work experience including 5.5 yrs. in Training.
He has co-authored a Technical Guide on how to use Excel for "Continuous Controls Monitoring" - it was published by the Institute of Chartered Accountants of India (ICAI).
He has conducted 100s of LIVE workshop for corporate clients from diverse industries and vertical - Big Four Accounting firms, Power, Cement, Metals & Mining, FMCG, Telecom, BFSI, Investment Banking, Engineering, Automotive & Ancillaries, Chemical, Real Estate, IT & ITeS etc.
His clientele pool includes prestigious names such as PwC, E&Y, ITC, Tata Sky, Tata Power, Birla Cements, Gulf Oil (Hinduja Group), J.M. Financials.
He is a Visiting Faculty, Financial Modeling, Great Lakes Institute of Management, Chennai.
He likes playing Badminton, Bowling and 1st person shooter game - Counter Strike.
Total Length of Videos: 8 Hrs (129+ Videos)
Expiry: 6.0 months (Unlimited viewing) from the date of registration
Videos are meant for web viewing only and cannot be downloaded. Videos are available in Full Screen viewing
Course/Subject purchased once cannot be cancelled
Buy now