Description of the Course:
In recent years, the international tax planning and its strategies have become a source of often heated debate. International Taxation has got a lot of consideration and focus from Government and Regulatory Authorities in recent years as it has direct impact on the Economy of the country.
In the global era of corporatization and Multi-National Corporations, International Taxation has emerged as a field of interest for various professionals.
What will you learn in this International Taxation Course?
At the end of the International Taxation course by CAclubindia, you will have thorough understanding of all articles of Double Taxation Avoidance Agreements (DTAAs) and their implications on various international taxation scenarios.
In this Online course for International Course, you will also learn Why DTAA is important to be understood while practicing International Taxation, how they are formulized, what will prevail in case of conflict between provision of tax legislation and Comparison between DTAA provisions and provisions of Income Tax Act.
Who should enroll this course?
This International Taxation online course is for everyone (including professionals) who wishes to learn and study International Taxation and wants to make a promising career in International Tax Domain.

This International Taxation course is for:

This course has been designed in the Indian context covering all the International Taxation provisions and regulations of the Indian legislation.
CAs in Practice who wish to diversify their practice in the International Tax field

CAs in Job who wish to get promoted and achieve greater goals

CA Students and Fresher CAs who wish to learn the basic and advanced concepts of International Taxation

Content of the Course- Articles of Double Tax Avoidance Agreement (DTAA) :


Faculty Profile: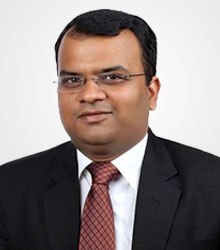 CA Arinjay Kumar Jain


B. Com., FCA Director


M&A Tax at KPMG Delhi (2006 to 2014) -

Worked on International tax with over 750 transaction of Inbound Investment, Outbound Investments, Due diligence, Family Structuring and Succession planning across sectors.

Editor International Tax at Taxmann Publications, New Delhi -
Handled the Journal on International Tax with Taxmann Publications, India's oldest Publishing house on tax and corporate law publications.
Faculty at the International tax Course of ICAI during the year 2009 & 2010

Trained over 1500 CA's in International tax till date at Corporates and Consulting Firms.

Created India's first e learning course on International tax for professionals in 2016 with students from over 30 countries.
Erstwhile Faculty for Interns at one of the Big Fours for CA Final aspirants.
Created a repository of
over 2000 videos for Students under a Not for profit initiative
with over 30,000 subscribers on YouTube