What is GST
Direct vs Indirect Tax
Types of GST
Interstate & Interastate Supply
Impacts of GST
GST Rates
Benefits of GST
Taxes replaced by GST
Output Tax
Input Tax
Credit Balance
Calculation of GST
RCM Meaning
Format of GSTIN
Meaning of Goods
Meaning of Services
Meaning of Supply
Meaning of Consideration
Levy of GST
Practical approach
Using GST Portal
Finding GST Practitioners
Searching details using GST Number
Searching details using PAN Number
This GST Certification course is for everyone who wishes to learn and study GST and become an expert in GST or wants to become a certified GST practitioner with this GST Certification Course.
This GST learning course is for:
CAs in Practice who wish to diversify their practice in the GST field
CAs in Job who wish to get promoted and achieve greater goals
CA Students and Fresher CAs who wish to learn the basic and advanced concepts of GST
CS Professionals and students, IAS aspirants, MBA Finance, ICWA Professionals, CFO's, LLB practitioners and students, Independent Tax practitioners and Consultants, Accountants and Graduates.
Accountants, B.Com / M.Com graduates who want to get a job under GST
A graduate or postgraduate having a degree in Commerce, Law, Banking including Higher Auditing, or Business Administration or Business Management from any Indian University established by any law for the time being in force
Anyone who has passed any of the following examinations, namely :

(a) (CA Final) Final examination of the Institute of Chartered Accountants of India or
(b) (CMA Final) Final examination of the Institute of Cost Accountants of India or
(c) (CS Final) Final examination of the Institute of Company Secretaries of India

Retired officer of the Commercial Tax Department of any State Government or of the CBEC and has worked in a post not lower in rank than that of a Group-B gazetted officer for minimum period of two years or
Sales Tax Practitioner or Tax Return Preparer under the existing law for a period of not less than five years.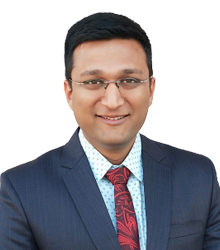 A quality oriented Chartered Accountant having intense passion towards Teaching and huge interest in Technology. Awarded several times by various awards and achievements recognised by top leading newspapers like Amar Hindustan etc. Rank bolder during school study and won more than 80 extra curriculum activities. After leaving the high pay job, CA Piyush dedicated his life and career to help students by providing high quality education. He is one of the rarest Chartered Accountants teaching class 11 & 12, he believes Class 11, 12 are the seeds of future life, it must be strong
Total Length of Videos: 2.93 Hrs
Expiry: 3 months 7 hours of viewing whichever is earlier from the date of registration.
Videos are meant for web viewing only and cannot be downloaded. Videos are available in Full Screen viewing
Course/Subject purchased once cannot be cancelled.
Buy now