Ooops... Sorry this video class is not available
Please select a different faculty / subject.
Click here Video : 85.1 Hours
Language : Hindi

Includes: Physical Book
Validity : 20 May 2020
No. of Views: 2.5 Times
---
Terms & Conditions :
Expiry : 20 May 2020 or 213 hours of viewing (whichever is earlier)
Online Videos can be viewed only in Mozilla Firefox / Google Chrome / Internet Explorer 9
Online Videos are meant for web viewing only and cannot be downloaded
Videos can be viewed in mobiles and tablets.
Subject/Course Subscribed once is not transferable
Course/Subject purchased once cannot be cancelled.
Physical Books will be delivered to Indian address only.
Interaction with teacher via click to call and email service.
Online Option - supports any system (Mobile, Tablet, Laptop, Desktop, Android TV)
Download/Pen drive Option - supports only one Windows system. Its not functional on Mobile/tablet and IOS OS.
5% discount for existing enrolled students. Apply OFF5 coupon on checkout.
50% discount subject validity 20th November 2019.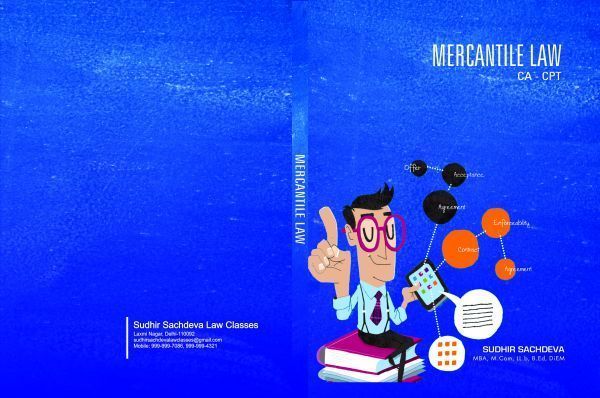 ---
Best suited for slow Internet connection.
Videos can be viewed depending on validity of the subject.
Videos can viewed even while you are offline.
Videos can be viewed on website for 30hrs also(updates will be provided online).
Pen Drive (if opted for) will be shipped in 3-4 working days.
Pen Drives (if opted for)can used for personal purpose after expiry of subject or after viewing of stipulated hours (which ever is earlier). Download link (if opted for) will be provided within 24 hours on your registered email address. Download demo software
Runs just on one PC.
Video will self expire as per the subject expiry.
Minimum 2GB free space required in C: Drive
Supported OS : Windows 7 & above.
Windows Media Player & .NET Framework 3.5 or higher must be pre installed.
Antivirus software must be pre installed.
Genuine Windows recommended for Win XP users.
One time internet connection is required for activation.
Interaction with teacher via click to call and email service.

---