Concept of Indirect Taxes
Introduction to GST
Levy and Collection of GST
Concept of Supply
Place of Supply
Time of Supply
Value of Supply
Input Tax Credit
Computation of GST Liability
Registration
Tax Invoice,Credit and Debit Notes
E-way Bill
Returns
Payment of Tax
Reverse Charge
Exemptions From GST
Accounts and Records
Refunds
Job Work
E-Commerce
Assessment and Audit
Inspection, Search, Seizure and Arrest
Demands and Recovery
Liability to pay in Certain Cases
Offences and Penalties
Appeals and Revisions
Advance Ruling
Miscellaneous Provisions
GST Amendment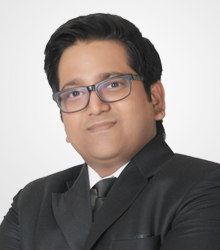 CA Raj K Agrawal, qualified Chartered Accountancy with all India 27th rank in CA Final and all India 29th rank in CA PE-I. He has been a consistent school and college topper.He is endowed with the passion of winning as evidenced through demonstrated excellence in Academics and Teaching Career. He is Educator of a renowned commerce coaching class at Varanasi. He has authored several books for professional courses. His primary focus is on enhancing student's knowledge theoretically and practically as well as focused preparations to ensure success in the examinations and to achieve professional expertise.
Total Length of Videos: 58 Hrs
Expiry: 3 months 145 hours of viewing whichever is earlier from the date of registration.
Videos are meant for web viewing only and cannot be downloaded. Videos are available in Full Screen viewing
Course/Subject purchased once cannot be cancelled.
Buy now