Do the formulas of Excel make you feel like Darsheel Safary from Taare Zameen Par?
Wondering how you can excel at your next PowerPoint Presentation in the office?
Do you wish to learn all the exciting features of Word and Access?

Then this course is for you!

Discover our most popular Excel Course, wherein, you will get an advanced excel tutorial, along with MS Word, PowerPoint and Access. This Advanced Excel Course, includes the Excel Ninja Course, Dashboard Course, and VBA.

The Combo Pack also trains you to become a data analyst by learning excel online and at the comfort of your house. You will also get an insight on other Microsoft Applications like Word, PowerPoint, Outlook, and Access, together with a session on how you can become a data analyst.

Enroll now, at a discounted price!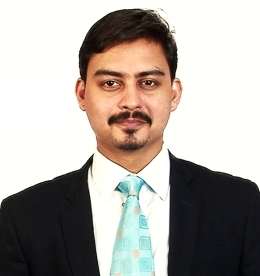 Rishabh Pugalia, Founder, Yoda Learning Solutions/Excel Next has trained more than 9,000 professionals on Advanced Excel Ninja across 15+ cities since 2010.

He is a Chartered Accountant and has graduated from St. Xavier's College, Kolkata.)
He has worked with KPMG (Assurance), Futures First (Proprietary Trading - Interest Rate Futures & Options) & J.P. Morgan (Debt Capital Markets - Investment Grade). He has 10.0+ yrs. of work experience including 5.5 yrs. in Training.
He has co-authored a Technical Guide on how to use Excel for "Continuous Controls Monitoring" - it was published by the Institute of Chartered Accountants of India (ICAI).
He has conducted 100s of LIVE workshop for corporate clients from diverse industries and vertical - Big Four Accounting firms, Power, Cement, Metals & Mining, FMCG, Telecom, BFSI, Investment Banking, Engineering, Automotive & Ancillaries, Chemical, Real Estate, IT & ITeS etc.
His clientele pool includes prestigious names such as PwC, E&Y, ITC, Tata Sky, Tata Power, Birla Cements, Gulf Oil (Hinduja Group), J.M. Financials.
He is a Visiting Faculty, Financial Modeling, Great Lakes Institute of Management, Chennai.
He likes playing Badminton, Bowling and 1st person shooter game - Counter Strike.
Total Length of Videos: 53 Hrs
Expiry: 9 months (Unlimited viewing) from the date of registration
Videos are meant for web viewing only and cannot be downloaded. Videos are available in Full Screen viewing
Course/Subject purchased once cannot be cancelled
Buy now