Financial Modeling requires great skills in Practical Finance, MS-Excel and Business / Industry analysis. This course is one-step-solution which precisely covers all these areas and trains you to build spreadsheet based projections from a blank worksheet.

So, if you are an entrepreneur preparing a business plan for your potential investors or just a graduate dreaming to work as an analyst at an Investment Bank, this is the program for you!
Learning materials include
Financial Modeling Case Study
Value-added Session Videos
Financial Model versions at each section-end
In-video prompters on Best Practices
Quick tips on Finance and MS Excel
Guide on Keyboard Short-cuts for better efficiency
The course guides candidates to start with a blank Excel spreadsheet and goes on to build full-fledged forecasts of Financial statements i.e. Balance Sheet, Income Statement and Cash flow Statement
A real-life case-study of a manufacturing company has been considered for this program
The course includes analysis of historical financial statements, deriving important trends for future projections
It also includes important calculation schedules like Capital Expenditure, Depreciation, Working Capital, Loan or Debt, Interest, Income Tax, Cash balancing mechanism.
Why take this Course?
Hundreds of classroom editions of the program already executed and ongoing for leading banks, manufacturing companies and b-schools.
Course content designed, recorded and edited by professionals with rich work experience in Investment Banking, Equity Research, Project Finance and Business Consulting domains at world-class banks.
Focus on simplicity, accuracy and efficiency (Building quickly)
Best practices and common errors to avoid in Financial Modeling covered
Support from expert trainers during and after the program.
What am I going to get from this course?
Over 75 lectures and 8.5 hours of content!
By the end of the program, you will be able to build a financial model from a blank Excel worksheet.
This includes analysing historical financial statements, noting important trends, preparing specialised calculation schedules, forecasting the financial statements.
The course also seeks to enhance your skills and speed in working with MS Excel.
What is the target audience?
Analysts in Investment Banking, Equity research, Institutional Equities, Private Equity
Professionals aspiring to be analysts in Investment Banking, Equity Research, Private Equity
Corporate Finance executives
Entrepreneurs and Businessmen
Business Analysts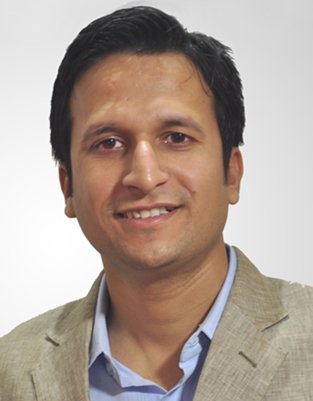 The course is facilitated by Ashutosh Zawar, who is a rank-holder Chartered Accountant and a Bachelor of Commerce from University of Pune, India. He is a Co-Founder & Lead Trainer @ Academy of Financial Training. He has over 9 years of experience across Investment Banking, Project Finance, Consulting and Training.

Ashutosh has over 1,000 hours of professional training experience. He looks after the e-learning, multimedia content management at Academy of Financial Training (AFT). He has been instrumental in launching AFT's new training programs and innovating curriculum across topics such as Advanced Financial Modeling, Excel, Banking, and Corporate Finance.

Before co-founding AFT, he worked with the Project Finance team at IDFC, a leading financial services company in the Infrastructure domain and the Investment Banking team at Morgan Stanley. He has worked on sectors such as healthcare, education, tourism, telecom and energy. His work profile included operational and financial modeling, business appraisal, valuation analysis, drafting of terms and commercial negotiations.
This course is intended for:
Total Length of Videos: 8+ hours of high quality content.
Expiry: 6.0 months(Unlimited viewing) from the date of registration.
Videos are meant for web viewing only and cannot be downloaded. Videos are available in Full Screen viewing.
75 lectures and 16 quizzes
Course/Subject purchased once cannot be cancelled.