Please Wait ..

A conversation with

Vasu Singal
3rd Rank Holder, IPCC Exam





Continuing his family tradition and based on his special interest Mr Vasu Singal opted for Commerce and did a great job in IPCC exam. 3rd rank holder in All India IPCC exam, Vasu got all the inspiration from his father and feels blessed for the support he has got from his family. Little shy by nature with the sincerity in everything he does, Vasu is thriving his dream to become a successful CA. He was born and brought up in a small city of Rajasthan and then came to Delhi for his graduation from Hansraj College. Presently pursuing his B.Com (H) second year along with his CA course. He believes that once we decide on something we should be firm on it and try to achieve the goals with all the courage without looking back. He gives most of the credit to his roommate who has been a great friend, brother and a great motivation.

Once his teacher told him that 4 years of hard work in student's life brings 40 years of glory and this encouraged him to put in extra effort especially for his CA exams. He is an all rounder who likes to read, play cricket & volleyball and he is a good swimmer too.

How are you feeling right now?


It seems a different world now, I never expected a rank before and when the hard work is paid off well it feels good.

That's nice and what was the first thing that you did after seeing your scores?


I called my home and told my parents and they are so proud of me.

That's great and how important is this for you?


It is very important part of the whole CA course, good marks at this stage than you get good companies for training, and articleship. This is a very important stage for a CA career.

Were you expecting a rank?


No I wasn't expecting a rank. I was expecting around 65-70 percent in this examination but never thought of a rank.

Who guided you the most?


My roommate Rahul Jain, he also got all India 11th rank. He was a constant guiding force for me; we studied together that was the main secret. We both were inspiring each other. Main core to the success was my roommate without him it wouldn't have been possible. My teachers always motivated me.

So you both were a strong team?


When I was down he helped me and when he was down I helped him.





What was your day's schedule?


Tuitions were over 1 month prior to the exam. So till the tuition it was very much fluctuating, we studied according to the coaching timings. But in the last 1 month it was around 10-11 hrs a day, mainly we tried studying at night or morning, we did not follow a fixed schedule. We tried doing everything. Firstly tried studying late night and then tried in the morning and it depends upon person to person.

What were the challenges that you faced?


Staying away from home without any facility is the main challenge and at the motivational level my roommate was there so everything went off well.

So what is the most imp thing one should keep in mind during the preparation time?


One should have faith in teacher, whatever you study should be revised again. One shouldn't go for more and more books for the same subject or studying from here and there. Instead of studying 3 different books for the same subject one should study same book 3 times, it makes learning easier and in the last 1 month they should study what they have studied, should not try anything new.

Do you have any message for the aspiring CA's?


Everyone says that CA is tough but in reality it isn't its more about understanding. If you understand it then there is nothing that can stop you, there is nothing hard for you, its very much like other courses. They should prefer giving both the groups because it helps a lot in building confidence.

What are your hobbies?


I like reading and in sports I like playing volleyball, table tennis and all. Also I like to hang out with friends.

So how did you celebrate?


Result day was a celebration and the very next day I came home, I am still here. Tomorrow will be reaching Delhi and there again we will have a party.

Thankyou from CAclubindia team!!!


I am honoured!

Wish you all the best!

Also read : Interview with - Bhagirath Singh
Interview with - Astha Mongia
Interview with - Roohi Aggarwal
Interview with - Pawan Sarda
Interview with - Pavan Sharma
Comments on this Interview

Vasu Singal
[Scorecard : 20 ]
12 March 2012

" Thank u al.."



Amrender Singh
[Scorecard : 180 ]
27 February 2012

" plz friends hume bhi kuch bata do nov 2012 me IPCC ka exam dena hai"



dhiraj panday
[Scorecard : 45 ]
26 February 2012

" i realy appricate with u dear..."



Prabhakaran
[Scorecard : 86 ]
17 February 2012

" Nice one Instead of studying 3 different books for the same subject one should study same book 3 times."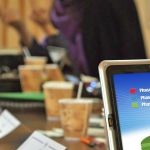 Muzammil
[Scorecard : 453 ]
14 February 2012

" congratulations Vasu!!!"