While trying to open my saved Excel file was getting error message - The File is corrupted and cannot be opened.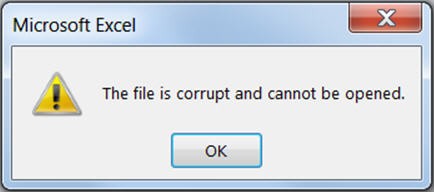 I tried running Open and repair utility but nothing worked, the error still appear every time when i try to open the saved excel file.
Then i searched the web for the solutions to fix the error and found some articles. I tried the solutions given, I am glad it worked for me and I was able to recover my Excel workbook.
Helpful article - Recover corrupted Excel file data