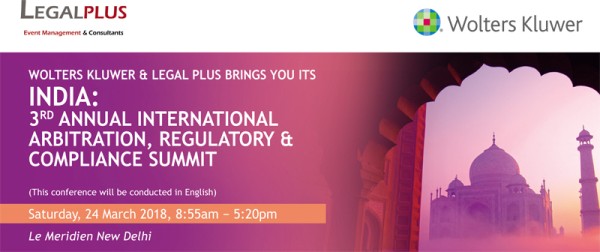 Wolters Kluwer and Legal Plus are now on the 8th Year of their globally renowned Summits on International Arbitration, Regulatory and Compliance Series which has grown from just in Hong Kong in 2010 to now covering most of Asia and the Middle East with their up to date high level Summits, where experts, both local and international, spend a day together to give the In-house counsels / General Counsels / lawyers / Partners / CEO's / legal Directors / Heads of legal and Compliance and Regulatory leaders a forum to give up to date, key information and advice to help the delegates in their workplace.
This year, the 3rd Annual Summit in New Delhi will be focusing on Investment Arbitration updates, how Arbitration is moving ahead in India, key tips on Internal Investigations, Disputes with Shareholders and much more.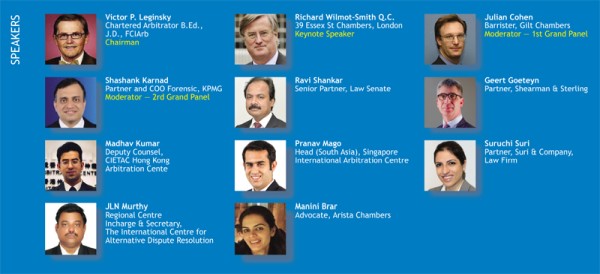 FREE seats for in-house counsels from non-law /non-consultancy firms
For more information please email: bettina.yan@legalplus-asia.com and
For any speaking / sponsor opportunities please email: jason.sinclair@wolterskluwer.com or at jason.sinclair@legalplus-asia.com
(This conference will be conducted in English)
Complimentary seats for In-house/ General Counsel.
Contact us at: legalpluseventsasia@legalplus-asia.com to secure your seat, condition applies.
BOOK NOW TO SECURE YOUR SEAT