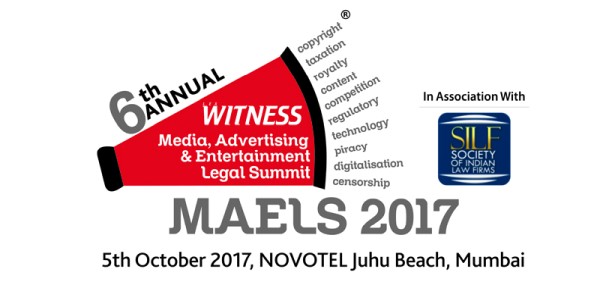 The Indian media & entertainment sector is expected to grow at a Compound Annual Growth Rate (CAGR) of 14.3 per cent to touch Rs 2.26 trillion (US$ 33.9 billion) by 2020, while revenues from advertising is expected to grow at 15.9 per cent to Rs 99,400 crore (US$ 14.91 billion). Over FY 2015-20, the radio will likely grow at a CAGR of 16.9 per cent, while digital advertising will grow at 33.5 per cent. The largest segment, India's television industry, is expected to grow at a CAGR of 15 per cent, while print media is expected to grow at a CAGR of 8.6 per cent! India is one of the highest spending and fastest growing advertising market globally. The country's expenditure on advertising is estimated at 15.5 per cent in 2016 and is expected to grow by 11.2 per cent in 2017. Television segment, which continues to hold the highest share of spending, is expected to grow by 12.3 per cent in 2016 and 11 per cent in 2017, led by increased spending by packaged consumer goods brands and e-commerce companies.
While the above facts are as encouraging as they can be, there are several concerns and challenges that the sector has been through over the years when it comes to the legal and regulatory environments.
With 5 power packed sessions throughout the day, the summit will showcase industry leaders as expert speakers in their respective functional areas expressing their lessons, tricks and success stories.
These discussions will revolve around the burning issues and hassles that the industry faced today.
The Converged Mediascape & A Creative India – It's Copyright Cries
The New Digital India Wave – An Untamed Beast
Carrying the Regulator Along and Managing Court Matters
Tax Talks – Tricky but True
The Content Carousel – Creativity vs. Consciousness
*For Corporates
1 Delegate - INR 10000
2 Delegate - INR 18000
3 Delegate - INR 24000
For 4 or more delegates - INR 7,500 per delegate
*Law Firms & Legal Service Providers
1 Delegate - INR 12000
2 Delegate - INR 20000
3 Delegate - INR 27,000
*International Registrations
1 Delegate - USD 350
2 Delegate - USD 325 per delegate
3 Delegate - USD 300 per delegate
*Taxes Extra as Applicable
The registration fee includes summit kit, access to all speakers' presentations, certificate of attendance and a complimentary copy of Lex Witness Magazine.