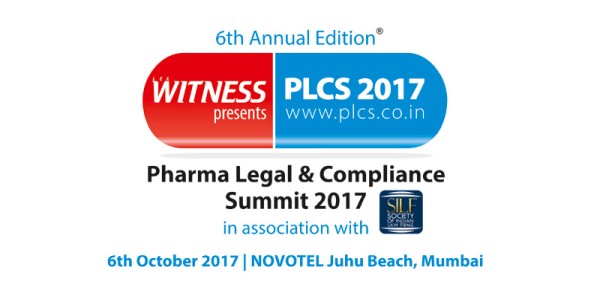 The Indian pharmaceuticals market is the third largest in terms of volume and thirteenth largest in terms of value, as per a report by Equity Master. India is the largest provider of generic drugs globally with the Indian generics accounting for 20 per cent of global exports in terms of volume. Of late, consolidation has become an important characteristic of the Indian pharmaceutical market as the industry is highly fragmented.
The Indian Pharmaceutical Sector has been one of the most dynamic areas when it comes to the impact of any legal or regulatory amendments that happen at minutest of the levels. We have seen the era of mergers and acquisitions in the past and times when the collaborative competition has taken a front running mode. With the GST as a major impactful amendment for the sector, one is yet to see how much it influences the dynamism of the sector. It is therefore imperative to have a debate and powerful discussion over the legal and regulatory aspects and derive successful mantras to take home.
India enjoys an important position in the global pharmaceuticals sector. The country also has a large pool of scientists and engineers who have the potential to steer the industry ahead to an even higher level. Presently over 80 per cent of the antiretroviral drugs used globally to combat AIDS (Acquired Immuno Deficiency Syndrome) is supplied by Indian pharmaceutical firms.
The UN-backed Medicines Patent Pool has signed six sub-licenses with Aurobindo, Cipla, Desano, Emcure, Hetero Labs and Laurus Labs, allowing them to make generic anti-AIDS medicine TenofovirAlafenamide (TAF) for 112 developing countries.
With 5 power packed sessions throughout the day, the summit will showcase industry leaders as expert speakers in their respective functional areas expressing their lessons, tricks and success stories.
Join us at The 6th Annual Edition of The Pharma Legal & Compliance Summit 2017! Reserve Your Seats Now.
*For Corporates
1 Delegate - INR 10000
2 Delegate - INR 18000
3 Delegate - INR 24000
For 4 or more delegates- INR 7,500 per delegate
*For Domestic Law Firms & Legal Service Providers
1 Delegate - INR 12000
2 Delegate - INR 20000
3 Delegate - INR 27,000
*For International Law Firms & Legal Service Providers
1 Delegate - USD 350
2 Delegate - USD 325 per delegate
3 Delegate - USD 300 per delegate
*Taxes Extra as Applicable
The registration fee includes summit kit, access to all speakers' presentations, certificate of attendance and a complimentary copy of Lex Witness Magazine.