Ajay Gupta's Vacancy Details
Urgently Required Accounts Executive with minimum 2 year's experience of Accounts work. Job location Gurgaon. Salary : 20000/- Experience : 2 year in Accounting process in any Industry Qualification : C.A. Inter Knowledge : Basic knowledge of accounting principles, Tally

Rs.150,000/- to Rs.300,000/-p.a.
Job location Gurgaon.
Candidate should be Minimum CA Inter.

29 August 2013
Kindly note this vacancy is more than two months old and might be unavailable.
Related Jobs
Goel Chandhoke & Co ( Audit )
Skills & Experience : Reqd. IPC / IPCC

We are looking for enthusiastic article assistants to join our firm. Excellent communication skills and a good understanding of accounting principles and tax laws is a prerequisite. Candidates with prior work experience are also welcome to apply

Gurgaon , Posted on 11 August 2017
Felix Advisory Private Limited ( Other Financial Services )
Skills & Experience : Reqd. IPC / IPCC

• IPCC Both Groups, Excellent Academic Performance • Candidate must possess excellent quantitative, analytical and communication skills • Highly proficient at Excel, PowerPoint and Word • Strong accounts, finance, quantitative and business writing skills • Knowledge of financial modelling will be an advantage • Attention to Details

Gurgaon , Posted on 07 August 2017
Shankar Solanki & Associates ( Audit )
Skills & Experience : Reqd. IPC / IPCC

Good Communication skill, knowledge of tally

Gurgaon , Posted on 06 August 2017
Sun Life Financial ( Accounting )
Skills & Experience : Reqd. IPC / IPCC

The Company is currently hiring an Industrial Trainee for there Asia Service Centre for Gurgaon Location for the following activities: • Analyze current and past trends in key performance indicators including all areas of revenue, expenses and capital expenditures; • Analyze complex financial information and reports to provide accurate and timely financial recommendations for decision making purposes; • Monitor performance indicators, highlighting trends and analyzing causes of unexpected variance; • Oversee and manage the continued development of Budgeting, Financial Forecasting, Operating Plan and Modeling tools; • Ad-Hoc Reporting and Analysis; • Quarterly and Monthly Financial reports; • Good Knowledge of Excel, VBA Macros knowledge preferred; Required skills • Must have cleared ICAI Intermediate examination and completed 2 years of articleship • Strong analytical and communication skills • Should be energetic and hardworking Stipend : on par with best industry standards Duration 12 months; should be able to start the training immediately.

Gurgaon , Posted on 13 July 2017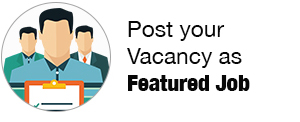 Post your vacancy now
Seeking a Job? Looking to Hire?
Job Seekers / Recruiters Interaction
Search Jobs / Candidates Extensive List
Get updates in your Inbox