INTRODUCTION
Part I of this article introduced the investment avenues to a new joinee and Part II highlighted the avenues to a person 'scaling up' in his employment. In this part, we will discuss the avenues that can be explored by the people in higher income groups (those falling in the 30% slab of tax). It must be noted that the new tax rates on the alternative tax regime u/s 115BAC do not give any effect to Chapter VI-A deductions or to many of the deductions that are claimed/claimable in the old tax regime.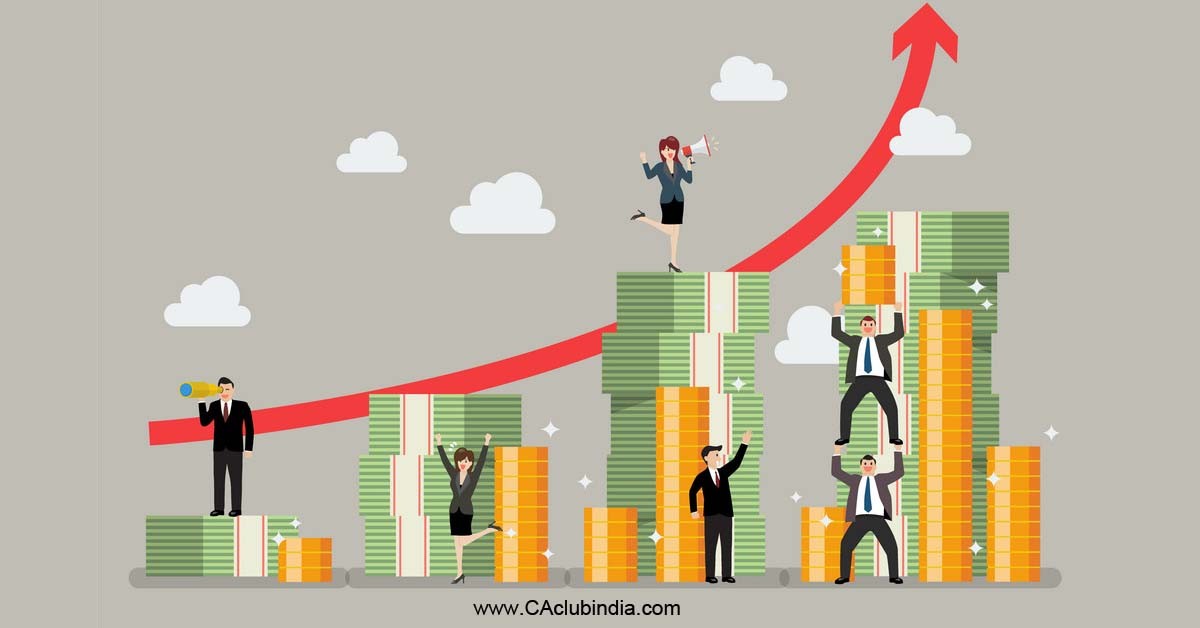 INVESTMENT / TAX SAVING?
The big question that comes before the top brass people is whether "save to invest or invest to save". With tax benefits being stagnated at a level, the ideal thing would be to expand the wealth maximization objective. Some of these are discussed hereunder:
1. Planning a house property
House property still is a good tax saving avenue, even for the higher income group as Section 23 allows a person to hold up to 2 house properties as self-occupied. However, with the amendment in Section 71B restricting house property loss to a maximum of Rs.2 lacs per previous year, the balance loss shall be carried forward for 8 subsequent assessment years for set off. Where a person is planning to purchase a house property and aims to generate a source of income by letting the same out, the pinch of this restriction will be felt, and the person may end up foregoing the set off claim of some part of the loss.Care must be exercised to plan a minimal impact of this particular provision.
2. Stock options
Stock options/Sweat Equities are excellent options for key managerial personnel. These are usually sought after where the knowledge, skill and competence of an employee is recognized, and the organization does not want to lose such a resource. Stock options/sweat equities are taxed as perquisites u/s 17(2) at the time of issue of such options to the employee. On exercise of the options after the lock-in period or at any time later, capital gains tax is attracted - short term or long term - depending on the period of holding. Still a careful approach would ensure the employee is hugely benefited out of this.
3. Monetary and non-monetary perquisites
Another good option would be to utilize the maximum possible benefit using the various provisions of perquisites u/s 17(2). However certain perquisites are taxed only for 'specified employees' in which most of KMP would fall under. Some of these are listed below:
Movable assets given for use at a concessional rate (This would also enable the employer to claim depreciation provided asset is purchased in the name of the employer)
Education facilities / reimbursement of education expenses of children
Scholarships provided to meritorious children of employee (qualifies for S.10(16) exemption in the hands of the employee)
Motor car given for official use - Where the car is used for both official and personal use, the perquisite valuation would depend based on the Cubic capacity of the vehicle (classified as up to 1600 cc and more than 1600 cc)
Certain perquisites are exempt u/s 17(2) such as group insurance, reimbursement of medical insurance premia paid by employee, meal tokens/vouchers up to Rs.50 per meal etc.
Employer contribution to Recognized PF, NPS and approved super annuation fund.
4. Share Trading/Commodity Trading/Derivatives Trading
For persons who are not risk averse and are keen on speculative transactions, trading in securities, commodities and derivatives will yield good returns. The employee may strategize between intra day trading and long-term holding based on his own research and study and accordingly derive the maximum wealth creation. It must be noted that trading in Futures & Options is not treated as speculative transactions and hence will attract CG tax instead of being assessed as business income.
OTHER OPTIONS (Refer to Part I and Part II for detailed explanation)
Tax Saving Deposits, National Savings Certificates, Post Office 5 Years Term Deposit (Tax Free), Single Premium Insurance policies
Investments in Debt Funds, Mutual funds, corporate debentures and bonds, ETFs etc.
Donations
Agricultural activities
Contribution to PF, super annuation and NPS
It is important to note that from AY 2021-22, contributions on PF accounts exceeding Rs.7.50 lacs (including in aggregate) shall be taxed in the hands of the employee. Further, the interest accreted thereto will also be taxed subject to the provisions of Section 10(11), 10(12), 10(12A) and 10(13). The Government recently notified the mechanism to arrive at the taxable portion through separate rules.
THE BIG QUESTION - WHETHER TO GO FOR NEW TAX RATES OR OLD TAX RATES?
The Government introduced the new tax rates w.e.f. AY 2021-22 as an option to tax payers. The employee may notify his option to his employer and employer will deduct tax as per new tax regime else stick to old tax regime. The employee can also opt for new rates by choosing the same in the Income Tax return. With so many people getting confused whether to opt for new rates or stick to old rates, we can use the following measures to arrive at a decision:
Quantum of investments/tax benefits claimed - Along with the intent to save, the quantum of benefits claimed under tax laws determine opting for old rate or new rates. The new tax regime disregards claim of Chapter VI-A deductions, certain income-based deductions, standard deduction u/s 16, House Rent Allowance etc. For employees claiming such deductions/allowances, staying with the old tax regime may make sense.
Need for current disposable income - Where employee requires more income to manage his daily expenses (say an employee who is stuck with more EMI's or debt repayments for multifarious reasons) and he is not in a position to invest, a comparative working of both the rates may give an idea of whether to remain in old tax regime or shift to new tax regime.
Income Range - It is generally being circulated that person in the income range between 8 lacs to 15 lacs, without much investments or tax allowances, benefit from opting for new tax regime. However, it is advisable that a comparison be made and then an informed decision be arrived at.
The author Rajasekaran is a self-driven active professional. Active in the field of practise and education, he has a unique student friendly style of delivering classes. With immense experience and knowledge as a professional learning from him will make a student motivated.
Disclaimer: This writeup aims to give introduction to some of the investment avenues specified hereunder in the article - the user must consult a tax consultant plus do basic research from his side before making an investment decision.
"Loved reading this piece by
Mrudula M,Co-founder-KaizenEdu
?
Join CAclubindia's network for Daily Articles, News Updates, Forum Threads, Judgments, Courses for CA/CS/CMA, Professional Courses and MUCH MORE!"
Tags :
income tax