INTRODUCTION
Part I of this article introduced the investment avenues to a new joinee. In this part, we will look at the options available to a person who has 'scaled up' in his employment.
OPTIONS GALORE
One of the main options available for such persons is to increase the quantum of investments made in the existing investment avenues. For example, in Mutual Funds the option to Step up the SIP is available on a fixed basis (say Rs.500 per year / Rs.1000 per year).
What this implies is it allows the person to expand his investment based on his income flow and the increase thereon. However, care must be taken to ensure that the employee is also able to meet his present obligations such as credit card dues, EMIs etc. and must not get into a precarious situation by over-investing.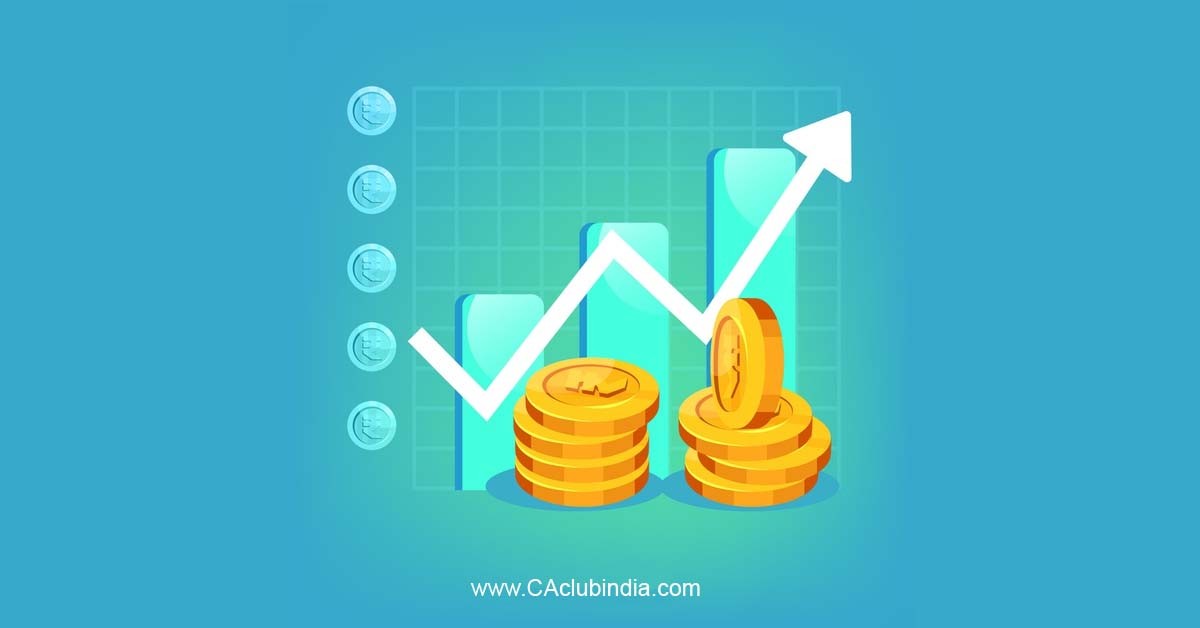 WHERE CAN I INVEST?
TAX SAVING DEPOSITS, NATIONAL SAVINGS CERTIFICATES, POST OFFICE 5 YEARS TERM DEPOSIT (TAX FREE)
The traditional options available to a person, are befitting people towards the fag end of their career or those who want to park funds in a no-nonsense, risk-free investment avenue without too much into returns. With quite a handy bunch of people, hesitating to plunge into market linked products such as equity MFs, these may prove ideal – however, the concept of time value of money will not apply to these products and the returns given will be a fixed percentage irrespective of inflation or market conditions.
HOUSE PROPERTY
There is a famous anecdote in Tamizh 'Kalyanam Panni Paar – Veettai Katti Paar' (Transliterates to 'get married – get a house'). Owning a house property is a big dream that is infused into every Indian right from his childhood, and it is deemed as the ultimatum of a person in his life :). Investing in a house property will go a long way in reducing tax especially for a salaried employee because of the following:
The principal amount on the loan borrowed that is repaid can be claimed as deduction u/s 80C.
The interest on the loan borrowed that is paid can be claimed as deduction u/s 24 upto Rs.2 lakhs (unlimited in case of let out property).
Where the guideline value of the house property is upto Rs.45 lakhs and loan is taken between 01.04.2019 to 31.03.2022, he can claim an additional interest deduction of upto Rs.150,000 till the loan is repaid in full. (However, he must not own any other residential house as at the date of sanction of loan)
Further it gives an opportunity to create an additional source of income in future by way of deriving rental income. Similarly, on sale of such house property, replacing the same with another residential property helps in claiming capital gains exemptions u/s 54 subject to satisfaction of prescribed conditions.
PURCHASE OF ELECTRIC VEHICLE
Yes, you read it right – When you purchase an EV, you can claim deduction for interest on loan taken to buy the EV upto Rs.150,000 till the loan is repaid in full. The loan must be taken between 01.04.2019 to 31.03.2023
DONATIONS
The couplet no.228 of the Tamizh literary work Thirukkural by Thiruvalluvar states that one who does not give to others will not know the happiness derived out of the same. Income Tax gives relief for persons who enjoy giving to others. :) Donations made to specified organizations are eligible for deduction u/s 80G. Deductions are classified into 4 categories:
100% deduction without qualifying limit
100% deduction with qualifying limit
50% Deduction without qualifying limit
50% deduction with qualifying limit
Most donations given to charitable trusts would fall in the 4th category. However, no deduction is allowed for (a) donations made in kind and (b) donations made in cash in excess of Rs.2000.
AGRICULTURAL LAND AND AGRICULTURAL INCOME
The latest trend amongst youth is to buy an agricultural land and venture into farming and other agricultural activities. We are reading about lot of youngsters turning out to be agriculturists after a few years in a lucrative job or profession. While there is no direct exemption or deduction from purchase of agricultural land, it gives an opportunity to derive exempt income by way of agricultural income.
Following must be noted in respect of agricultural income:
Agricultural income is exempt under section 10(1). However, for specified assessees, it shall be aggregated with non-agricultural income for rate purposes (i.e., partially taxed) in the prescribed manner, subject to the following conditions:

The agricultural income (net) should exceed Rs.5000; and
The non-agricultural income should exceed the basic exemption limit.

The specified assessees for aggregation are individuals, HUFs, AOPs, BOIs and other AJPs.
The ideal way may be to float a partnership and carry out agricultural activity; however, the individual must ensure that his employment contract allows him to undertake other activities beyond the scope of his employment.
Important note on sale of agricultural land
Agricultural land situated in rural areas (i.e., outside specified area) will not be treated as a capital asset and hence no capital gains arise on sale of such land.
Urban Agricultural land (situated in specified area) will be treated as capital asset and sale of such land will attract capital gains tax. Further if any exemption is to be claimed u/s 54B, the urban agricultural land must have been used for agricultural purposes in the 2 years immediately preceding the year of sale.
INVESTMENT IN DEBT FUNDS / DEBENTURES/SOVEREIGN GOLD BONDS
In an inflationary economy, debt funds get more prominence than equity due to comparatively less volatility in nature and fixed return of income. A person having surplus funds and wants to have a fixed income over a period can opt to invest in debentures, bonds etc. Lot of players regularly come up with issues of non-convertible debentures (NCDS) – most NCDs have a tenure of minimum 5 to 10 years and come with a minimum coupon rate of 8% to 9%.
The Sovereign Gold Bonds (SGB) have gained traction in the last one year after the push given by the Government of India. As per the FAQs on SGB scheme issued by the RBI, SGBs are government securities denominated in grams of gold. The Bonds are issued in denominations of one gram of gold and in multiples thereof.
Minimum investment in the Bond shall be one gram with a maximum limit of subscription of 4 kg for individuals, 4 kg for Hindu Undivided Family (HUF) and 20 kg for trusts and similar entities notified by the government from time to time per fiscal year.
Investors must pay the issue price in cash and the bonds will be redeemed in cash on maturity. The Bonds bear interest at a fixed rate of 2.50% per annum on the amount of initial investment. Interest will be credited semi-annually to the bank account of the investor and the last interest will be payable on maturity along with the principal.
In the case of redemption of SGB, the capital gains tax applicable to an individual is exempted vide section 47.
Click Here to read the first part of the article
The author Rajasekaran is a self-driven active professional. Active in the field of practise and education, he has a unique student friendly style of delivering classes. With immense experience and knowledge as a professional learning from him will make a student motivated.
Disclaimer: This write-up aims to give introduction to some of the investment avenues specified hereunder in the article – the user must consult a tax consultant plus do basic research from his side before making an investment decision.
"Loved reading this piece by
Mrudula M,Co-founder-KaizenEdu
?
Join CAclubindia's network for Daily Articles, News Updates, Forum Threads, Judgments, Courses for CA/CS/CMA, Professional Courses and MUCH MORE!"
Tags :
others