Preparation and presentation of consolidated financial statements (hereinafter referred as 'CFS' in this document') pose unique challenges. The objective of this article is to give certain real-life examples of what could be typical scenarios in the above exercise.
Click here to read the 1st part of the article
1. Company A Ltd., holds 80% of Company B Ltd. B Ltd., in turn holds C Ltd., 100%. Therefore, C Ltd., would be a subsidiary to B Ltd., and A Ltd., would be the ultimate holding company. A Ltd., would consolidate the results of B Ltd and C Ltd and prepare CFS. Similarly, whether B Ltd., should also prepare CFS?
View: As per Ind AS 110, it is enough if A Ltd., prepares the CFS, provided the shareholders of B Ltd., agree not to object to not presenting the CFS. Further, B Ltd., need not present CFS, it been 100% subsidiary and is unlisted and A Ltd., accounts are available in public domain. However, in Indian scenario, considering the requirements of Companies Act 2013, B Ltd., should also prepare CFS for the purpose of filing with MCA.
2. A Ltd., is an investment entity and its subsidiaries are measured at fair value through profit or loss (FVTPL), should it prepare CFS?
View: A Ltd., shall not present CFS if it is required by Ind AS 110 to measure all of its subsidiaries at FVTPL.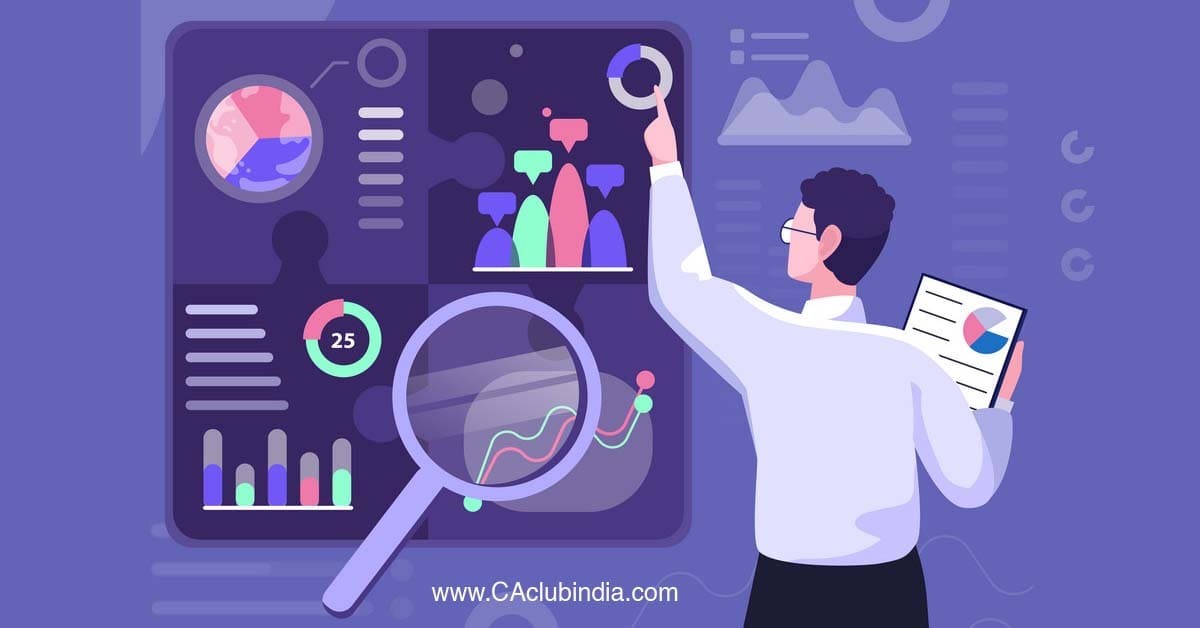 3. What are the examples of 'relevant activities' in the assessment of whether the holding company 'controls' another entity?
View: Example of relevant activities include (illustrative list):
Operational aspects – sales / purchases / business decisions
Funding – Funding structure
Research and Development
Acquisition and disposal of assets
Managing financial assets
Appointing and remunerating KMP
Managing key contracts
Therefore, one has to have a detailed understanding of the business and how this relates to various other entities. Typically, one would have to review the minutes of the Board, approval procedures, parties involved in the negotiation of the contracts, etc.,
4. What are the rights that needs to be assessed?
View: An entity may have a right over another entity (either individually or in combination), in some of these ways (illustrative list):
Rights in the form of voting rights or potential voting rights – Say A Ltd., holds 40% of the shares in B Ltd., the remaining 60% shareholders of B Ltd., are dispersed and historically there is no unison among the shareholders of B Ltd., Typically, the 60% shareholders have not opposed or do not oppose the decision of 40% shareholders. In this scenario, though A Ltd., holds 40% (subject to fulfilling other conditions), it can consider B Ltd., as its subsidiary (de-facto control). This was not the case in AS 21, wherein B Ltd., would have been considered as a 'minority interest'.
Right to appoint or remove KMP who have the ability to direct the relevant activities – There could be cases where an entity has a right to appoint, remove, determine the activities of KMP (either because of shareholding or contract or otherwise) of an entity. Such entity would be considered as a subsidiary (subject to fulfilling other conditions).
Right to appoint or remove another entity that direct the relevant activities – Say A Ltd., has a control over B Ltd., B Ltd., has a right, indicated above, over C Ltd., then C Ltd., would be a subsidiary to B Ltd., and also A Ltd.,
Rights to direct the investee to enter into or veto any changes to the transactions for the benefit of the investor – This right is either derived from contracts or through design in such a manner that any key (strategic or otherwise) decisions are 'blessed' by another entity. In such cases there could be indications of such other entity (subject to fulfilling other conditions) being concluded as a subsidiary. For example, though an entity may hold only 30%, but they bring in technology, brand, market reach, intellectual property rights etc., substance over form they run the business. Hence, even though they hold 30%, there could be cases of assessing it as an entity which controls relevant activities of another entity.
Other rights could include various decision-making rights that give the holder the ability to direct the relevant activities.
5. What are substantive and protective rights?
View: Say an entity has not complied with loan covenants and as an arrangement, to oversee the operations a director is appointed on the Board (nominee director) and also holds some of the shares of the entity. Though the nominee director also participates in the Board meeting etc., and key decisions relating to capital structure etc., need the concurrence of the banker, it is more of a protective right since the banker wants to protect its interest and can also prevent another party from having power over the entity. Normally, the protective rights apply in exceptional circumstances and these relate to fundamental changes to the activities of an investee. On the other hand, if an entity has ability to control, and has interest in the business, it is a substantive control. Only substantive rights need to be considered for the purpose of assessing whether there is a control or not.
6. Can there be a scenario where an entity controls another entity though no shares are held? (Similar case given in Q11 of EM)
View: Case given in IFRS 10. A Ltd., is under bankruptcy proceedings and the committee of creditors has been formed to decide on the future course of action. B Ltd., is a key vendor and has a substantial say in the committee of creditors. If the bankruptcy proceedings decision is based on the B Ltd., decision which could significantly affect the continuance of the business. In such cases, B Ltd., would control A Ltd., even though they may not be holding any shares.
7. Whether A Ltd., is required to consolidate a subsidiary which is a Limited Liability Partnership ('LLP')? (Q3 of EM)
View: Para 2 of Ind AS 110 uses the word 'entities' which includes all types of business forms including LLP or a partnership firm etc.,
8. Whether trusts or similar entities established for the purpose of pension or gratuity plans etc., are also to be consolidated? (Q8 of EM)
View: Para 4A of Ind AS 110 gives exemption to post-employment benefit plans and other long-term employment benefit plans to which Ind AS 19, Employee Benefits, applies. However, there are cases where ESOP Trusts are consolidated as a subsidiary.
9. A Ltd., holds B Ltd., and is expected to sell the entire holding in the next few months. Should A Ltd., consolidate B Ltd., considering it is held for disposal? (Q4 of EM)
View: In the standalone financial statements of A Ltd., the investments in B Ltd., would be dealt with Ind AS 105 'Non-current Assets held for sale and discontinue operations'. However, for the purpose of consolidation, there is no exception in Ind AS 110. The same would be reflected in the CFS as well.
10. Suppose A Ltd., acquires 100% of B Ltd., in the month of June 2020 and disposes of the investments by November 2020, should A Ltd., prepare CFS as of 31 March 2021? (Q5 of EM)
View: Para 20 of Ind AS 110 states that, 'consolidation of an investee shall begin from the date the investor obtains control of the investee and cease when the investor loses control of the investee'. Hence, Ind AS 110 is applicable as of 31 March 2021 and A Ltd., has to prepare CFS.
11. A Ltd., manufactures a single product P. B Ltd., buys 85% of the product and the remaining 15% is sold to other customers. B Ltd., does not have any decision-making powers on the operations of A. If B Ltd., does not procure, A Ltd., can sell it to other customers, but levy a penalty on B Ltd., Whether B Ltd., controls A Ltd.? (Q15 of EM).
View: Para B 19 of Ind AS 110 explains circumstances of these kind of relationship. A Ltd., is economically dependent on B Ltd., But there are other factors also required to be assessed (relevant activities etc.,). Though A Ltd., has unilateral decision-making powers to manufacture the product and sell them, however B Ltd., is not involved in decision making. Hence, not considering other factors, B Ltd., does not have power over A Ltd.,
12. A Ltd., holds call options (right to subscribe to the shares) of B Ltd.? Should this factor also need to be considered for calculating the voting rights?
View: Yes, it has to be considered, if the call option is 'in the money' i.e., there is a possible benefit for A Ltd., to exercise the right (whether they exercise it or not is immaterial).
13. A Ltd., is a listed company and hence Ind AS is applicable. It has a subsidiary B Insurance Co., Ltd., which is not listed and Ind AS is not applicable to insurance companies (IRDA Guidelines)? However, under Companies Act, if the holding company is required to comply with Ind AS, the subsidiary should also prepare its financial statements under Ind AS. So, should B Ltd., comply with Ind AS or not?
View: For the purpose of adopting the accounts by the members of B Ltd., and filing with IRDA, B Ltd., will have to comply with Companies Accounting Standards Rules 2006 to the extent applicable and IRDA Guidelines, which provides accounting treatment of investments, etc., But for the purpose of preparing consolidated financial statements, B Ltd., has to prepare and present Ind AS financial statements. Hence, two sets of financial statements have to be prepared.
Note: EM refers to Education Material issued by ICAI on Ind AS 110. This is available at ICAI - The Institute of Chartered Accountants of India
The author is a qualified Chartered accountant with 20+ years of experience in his field. He carries immense knowledge in his areas of expertise and interest, namely statutory audit, internal audit and SOX audit gained through numerous and varied client assignments he has dealt with. He is a partner in South India's well known mid-size firm.
Tags :
corporate law